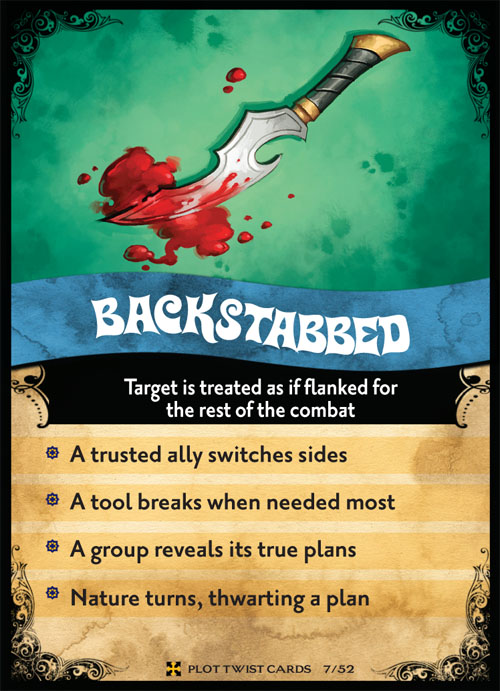 Well, my plans to use a Pathfindered version of Monte Cook's
Hero Points
have had mixed success... so it's time for a spot of tinkering!
"Joss" – An adaptation of what I read here on Monte Cook's Hero Points, Pathfindered, and given a name players are familiar with already: Joss Points are gained through excellent roleplaying, creating memorable moments in game, contributing to this wiki – for example by posting to the Adventure Log in-character – and so on… They can be used for:

- Heroic Skill: Get a +20 on a single d20 roll before the die is rolled. If it was an attack roll that would have hit anyway, it's an auto crit threat. If the roll would have been a crit threat, it's automatically confirmed.
- Heroic Action: Take a full round of actions out of initiative order, at any time, in addition to your normal turn and without losing or changing your place in the queue.
- Heroic Defence: Add d20 to your AC against a single attack, again before the attack is rolled. If it would have missed anyway, you may take an immediate 5-foot-step as a reaction.
- Heroic Recovery: Regain 1d4 per character level in HP, as a full round action. No other action can be taken this round, (especially) including using a JP for Heroic Action!
...problem is, players tend to simply take the "Heroic Action" route, missing out on a lot of cinematic goodness - and essentially making these 4E "Action Points". There was also an option to take narrative control, which was deleted as I didn't know how to set up the mechanics - until I saw Paizo's awesome-looking Plot Twist cards. A set has been purchased this very day!
Players will be dealt one Plot Twist card for each point of "Joss" at the start of the session, plus one each time they receive a Joss Point. This means they will not carry twists forward between sessions, which I think is important. They can play the cards in one of two ways, both "one shot" deals:
As an effect on a target (see black box on the example image) for purely mechanical benefits.

Take narrative control following - or, even better, in the spirit of - the bulleted suggestions.
...or players can pay a JP (and hence a Plot Twist card, of their choosing) to gain one of the following Heroic boons, subtly modified to be used
before or after the roll
:
Heroic Skill

: Get a +20 on any single d20 roll - skill, attack, save, whatever. A JP can also be used in this way to upgrade a success to a crit threat, or confirm a crit without having to roll (but can be used to add +20 to the confirmation roll if it fails, natch). There are always points in any Heroic tale when the heroes get a lucky shot in, or succeed at a seemingly impossible task just in the nick of time - and that's what this option is for.

Heroic Defence

: Add 1d20 to your AC against a single attack, even if the attack has been successfully rolled and hit, but before damage is rolled. A JP can also be spent in this way to gain a free Move Action as a reaction to an attack that missed; for example to withdraw, draw a weapon, 5-foot step to a flanking position, or anything else that counts as "moving" at the GM's discretion. The heroes always get to escape by the skin of their teeth, or turn a disadvantage into an advantage - and that's what this option is for.

Heroic Recovery

: Roll 1d4 per character level, and recover that amount of HP - now as a Standard Action, so it can be used when running away or staggered. Heroes always seem to be able to draw on their final reserves of strength when they need it most - and that's what this option is for. To avoid potential abuse, let's say Heroic Recovery can only be used again after a night's rest (8 hours).
I'd appreciate any thoughts on this - anyone tried a similar system??